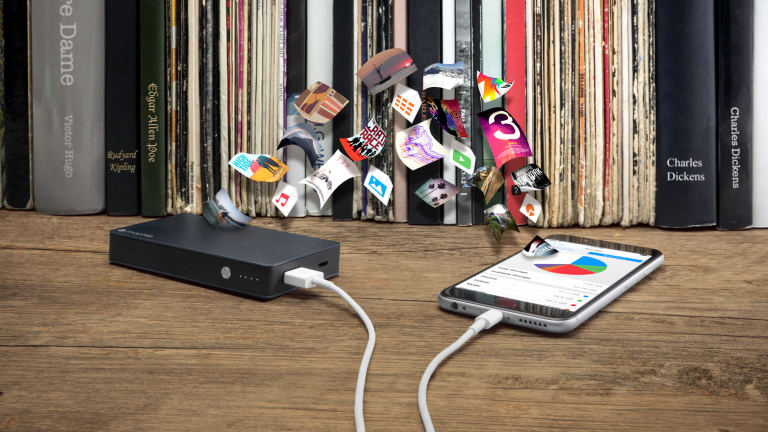 Mophie announces its new line of Space products for iPhone, iPad, and Android
The company expands its hybrid power/storage line.
One of those most exciting releases from mophie last year was their innovative Space Pack, a hybrid battery case that added an extra bank of storage to your phone. mophie is building on that idea with a new range of products and a newly revamped app for managing all your files. 
First up, is the new spacestation (top - $149-$299) which combines a 6000 mAh battery and 32GB to 128GB of extra storage in their popular external battery design and will be compatible with both iOS and Android devices. Second, mophie will be bringing their space pack to the iPad mini ($199) which adds 128GB of storage and a 7,000 mAh battery. 
And of course, mophie will have a space pack for the iPhone 6 which will feature an extra 32-128GB of storage and a 3300 mAh battery. The iPhone 6 Plus will also get some love with the same storage options and a 2,600 mAh battery that'll give you an extra 50% boost in battery life. 
All of these devices use mophie's new Space app which makes it easy to organize your files with smart collections, expansive file compatibility, and their new Wi-Fi Space Portal that lets you tap into your storage wirelessly via a Mac or PC. 
More info on the new space line at mophie.com.