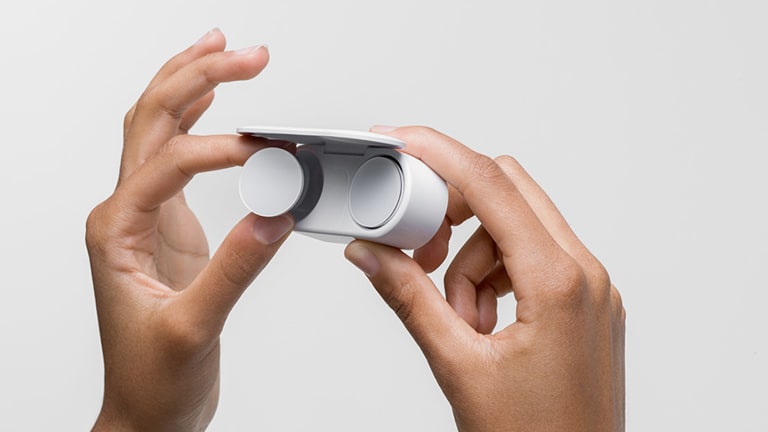 Microsoft launches its Surface Earbuds
The company answers Apple with "Omnisonic" sound and Office integration.
It seems like everyone has their answer to the Apple AirPods and now Microsoft has finally entered the fray with a pair of their own. The new Surface Earbuds aren't solely designed for music, this is Microsoft we're talking about so there's a big productivity angle at play here. The earbuds will have Office 365 integration so you can do things like access email and navigate PowerPoint slides. When it comes to audio, the earbuds sport immersive "Omnisonic" sound, eight hours of battery life, and a total of 24 hours of battery life with the included charging case. 
$249, microsoft.com