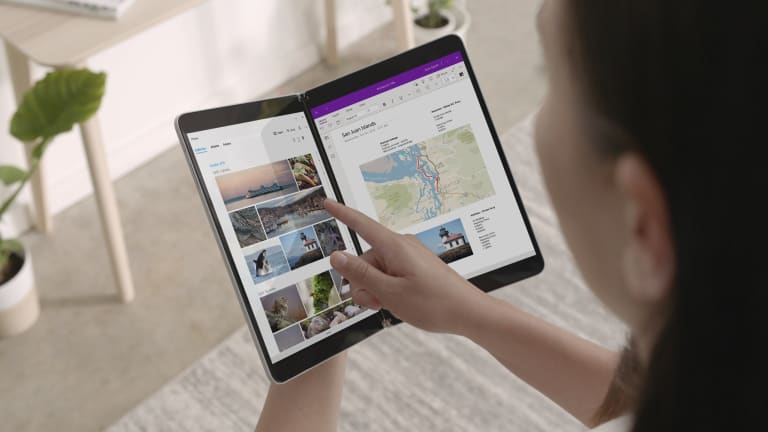 Microsoft reveals a dual screen tablet and a dual screen phone
Can Microsoft take dual screen devices mainstream?
Microsoft made quite a few announcements regarding its Surface line but it's the dual-screen Surface Neo and Duo that will be getting all the press today. The long-rumored devices were finally revealed today with both a tablet and a smartphone device, which were revealed as an early preview that will hit stores at the end of 2020. The Surface Neo (above) features two 9" screens that combine to make a 13" display when unfolded. The device is powered by Windows 10X and features a full friction hinge that connects both displays. The Surface Duo will be the first Surface product designed for the pocket featuring two 5.6" screens that unfold to create one 8.3" display. What's really interesting is that Microsoft will be using Android to power the device instead of Windows, bringing their entire ecosystem of apps to Microsoft's slick hardware platform.