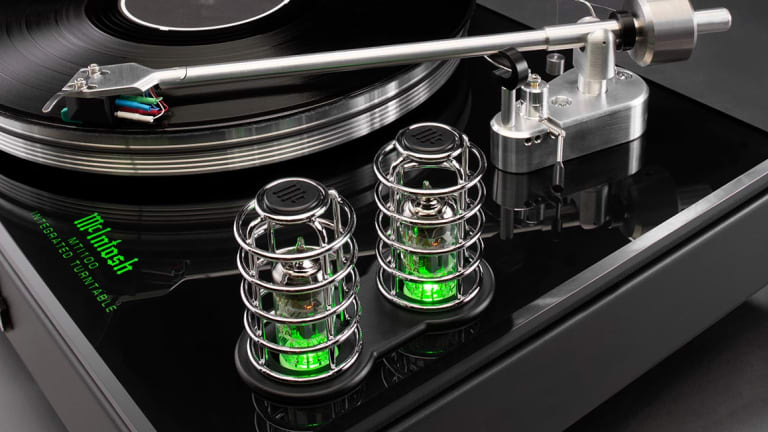 McIntosh's MTI100 aims to be the ultimate turntable for modern vinyl fans
The MTI100 is ready for any analog or digital speaker system.
McIntosh has launched a new turntable for those who need the ultimate in versatility when it comes to vinyl playback. The MTI100 has just about everything you could ever ask for in a high-end, modern turntable. The unending list of features includes a power amplifier, a vacuum tube preamplifier section, a shielded phono preamplifier, an unbalanced auxiliary input, digital audio coaxial and optical inputs, a Bluetooth 4.2 receiver, a subwoofer output, stereo speaker outputs, and a headphone jack with a high drive headphone amp.
As for the components, the MTI100 has a 7 lb machined aluminum platter with a matching machined aluminum tonearm, which both sit on a substantial combo of glass and metal that can help absorb noise caused by external vibrations. It also features an industrial grade permanent magnet AC synchronous motor with a two-speed pulley, and a Sumiko Olympia Moving Magnet cartridge.