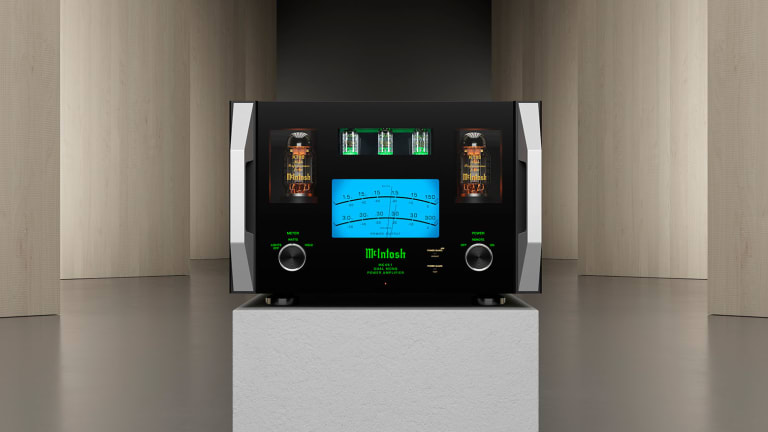 McIntosh launches its new MC451 for bi-ample speakers
The MC451 features Hybrid Drive technology that combines a vacuum tube and solid state amplifier into one component.
Designed to drive almost any power-hungry speaker, the MC451 boasts a Hybrid Drive design that combines a vacuum tube and a solid state amplifier. The vacuum tube has a 150-watt amp that's paired with a 300-watt solid state amplifier, bringing enough juice to the most demanding loudspeakers. The vacuum tubes are designed to drive a speaker's midrange and tweeters with four KT88 output tubes, two 12AT7 tubes, and one 12AX7A tube. The amp also features a Unity Coupled Circuit output transformer to any 2, 4, 8 Ohm speaker and the same can be said for the 300 watt solid state amp, which uses their Autoformer technology. 
---