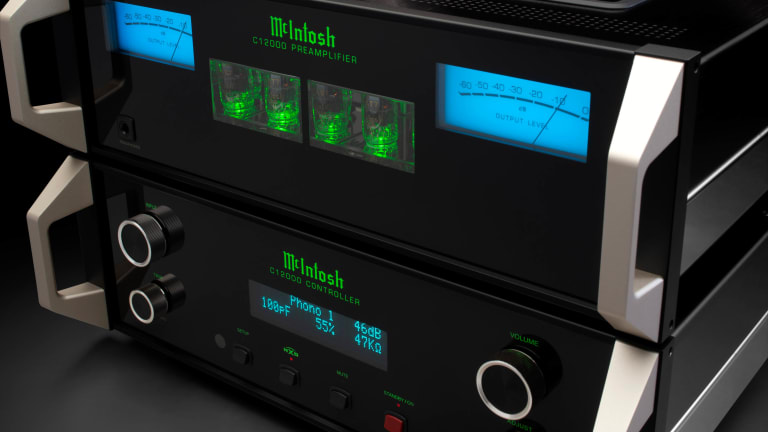 McIntosh launches the two-channel C12000 Preamplifier
The set is designed to deliver the most accurate sound possible.
McIntosh's new C12000 Preamplifier is the latest version of their two-chassis preamp design, splitting the audio, control, and power sections to allow for the best and most accurate sound reproduction possible. The controller module contains the power control, data ports, and external control connections while the preamp has an endless array of audio connections. McIntosh designed the unit to electrically and mechanically isolate and separate the left and right channels for enhanced stereo separation and both units are connected via a specially designed shielded umbilical cable. The system also features vacuum tube and solid sate output, four 12AXA7A vacuum tubes, a high output High Drive headphone jack, fully balanced circuitry, and it's all housed in McIntosh's stainless steel chassis with black glass front panels with blue meters and machined brushed aluminum handles. 
---