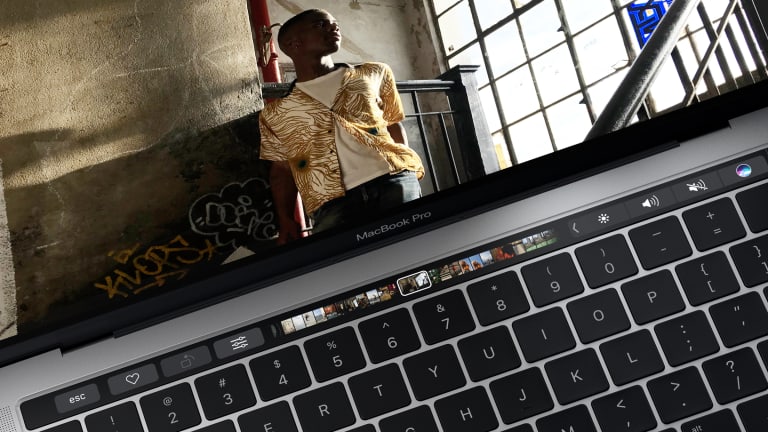 Apple announces its next-gen MacBooks with Touch Bar and Touch ID
The new MacBooks get a major, multi-touch update.
Yes, the new MacBooks are thinner, lighter, and all that jazz, but the big thing you're going to want to focus on is the all new Touch Bar. What normally was the location for the function keys now is home to a multi-touch-enabled strip of glass that changes automatically to whichever app you're in, giving you instant access to things like volume control, brightness, Siri, emojis, or tool sets in apps like Photoshop. 
It also has an integrated Touch ID sensor so you can log into your computer with a fingerprint or use it for securely purchasing items with Apple Pay. As for specs, the laptops will feature the latest 6th generation intel Core processors, faster storage up to 2TB, up 10 hours of battery life, and faster graphics. They've also updated the screen with even more brightness and richer colors, added a more powerful set of speakers, and now you can choose from a Silver or Space Grey housing. 
From $1,800, apple.com