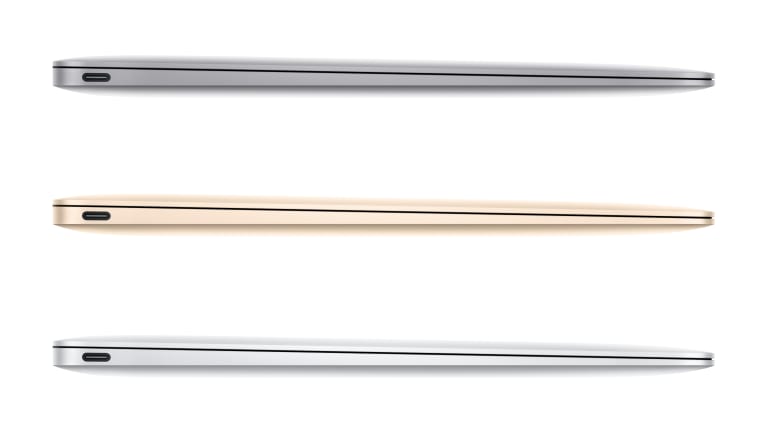 The New 2015 MacBook
The thinnest gets even thinner.
If you were one of the few (or many) who were more excited about the potential for a thinner and lighter MacBook Air with a Retina Display versus the Apple Watch, today is your lucky day as Apple has introduced their thinnest and lightest notebook yet, the new MacBook.
Taking a page out of their iPad and iPhone designs, the new 2.0 lb MacBook is ultrathin (13.1mm!) and has been redesigned from the ground up with a ForceTouch trackpad and a high-resolution 12" Retina Display. Like its siblings it will also now come in multiple finishes: Gold, Space Grey, and Silver. As for specs, the computer will feature the new Intel Core M processors, 8GBs of RAM, and all day battery life with up to 9-10 hours of power.
The new MacBook will be available this April, more info at apple.com.