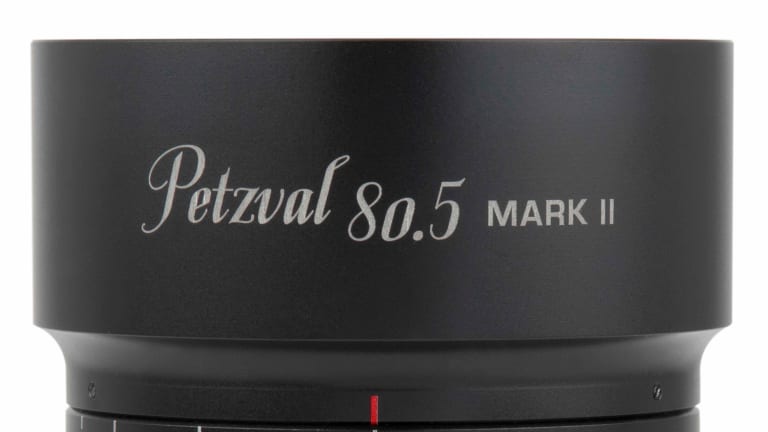 Lomography's new Petzval 80.5 Mark II celebrates the 180th anniversary of the first portrait lens
The new model has been improved with better video support.
Lomography is back with a new Petzval lens and this time they're marking a very special occasion as 2020 is the 180th anniversary of Joseph Petzval's game-changing portrait lens. This month, Lomography announces its latest tribute to Petzval with the 80.5 Mark II. The new model maintains the classic styling of the previous lenses and features a helicoid focusing mechanism and a stopless aperture diaphragm that lets you adjust focus and f-stop while shooting video, an Advanced Bokeh Control Edition model that has a dedicated Bokeh Control ring, and a dual aperture system that accepts aperture plates with different shapes to create images with unique background patterns.
The Petzval 80.5 Mark II is available for Canon EF and Nikon F mounts and has already been funded with deliveries set for this summer. 
$290 (early pricing, estimated retail from $449), kickstarter.com