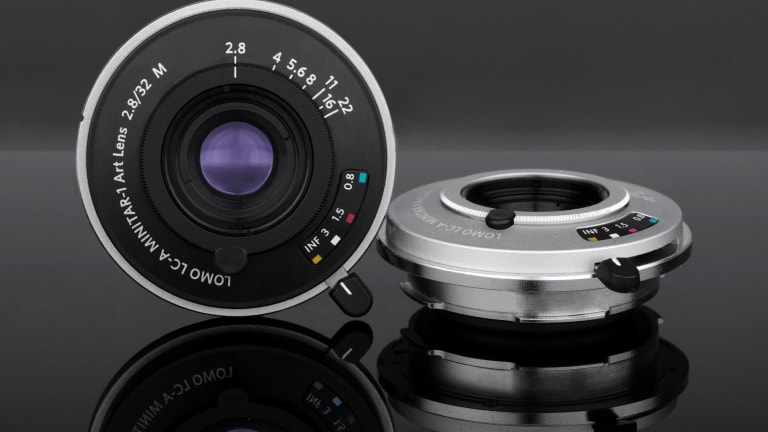 Lomo LC-A MINITAR-1 Art Lens
A compact pancake based on the LC-A.
Here's something fun to add to equip that new Leica Monochrom with, Lomography has released a new Lomo LC-A MINITAR-1 Art Lens that takes the optics from the original LC-A to create a unique and fun new pancake lens that definitely deserves a spot in your camera bag. 

The glass in the lens is multicoated to reduce any reflections and brings a nice bit of contrast and color to the images. Focal length is a versatile 32mm and you get a f/2.8 aperture that will help you get great images in low light settings. The lenses come in silver or black and features the Leica M Mount. The lens can also be attached to any lens mount with a compatible adapter.
$349, available now at lomography.com.