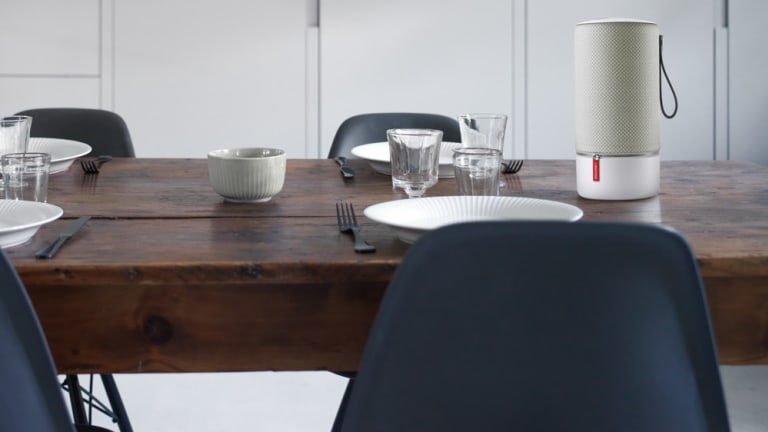 Libratone brings together acoustics and aesthetics with their Zipp Speakers
You definitely won't want to hide these on a shelf.
Libratone brings its beautifully designed speakers into a new compact form with the Zipp and Zipp Mini. The portable speakers feature a custom design with 360-degree "Fullroom" sound that puts you in the sweet spot no matter where you're standing in the room. They've got quite a bit of punch too, the larger model has 100W of power and the smaller has 60W so you'll have big sound in a small footprint. 
You've also got Wi-Fi and Bluetooth to connect to virtually any device and service and its customizable design lets you mix and match the fabric to any room. Battery life is 8-10 hours and you can even link the speakers for even bigger sound or just place them in multiple locations to bring room-filling sound throughout your home.