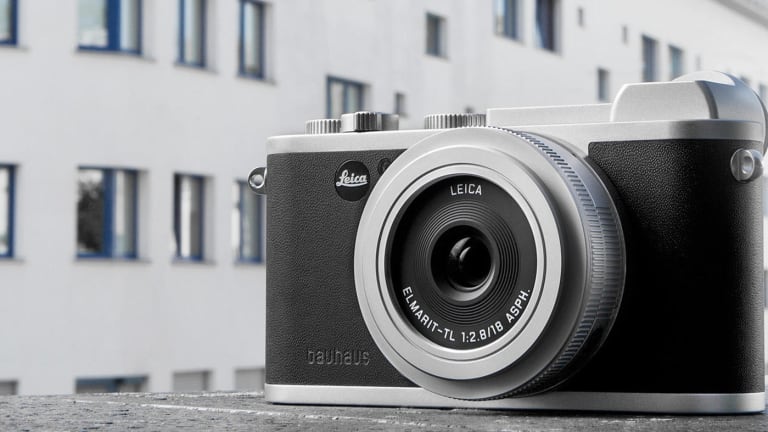 Leica celebrates 100 years of Bauhaus with a limited edition CL
Form follows function.
Whether you're a Leica collector or simply a fan of everything Bauhaus-related, you'll definitely want one of these new Leica CL "100 years of bauhaus" Editions. Since they began, Leica has most certainly stuck to the Bauhaus tenet of "form follows function" and that's immediately evident in every Leica camera body. The special edition will a blacked-out Leica badge, understated Bauhaus branding on the black leather cover, and it will also include a Bauhaus branded black leather strap. Each camera will have an individual serial number and comes with a Elmarit-TL 18mm f/2.8 ASPH lens.