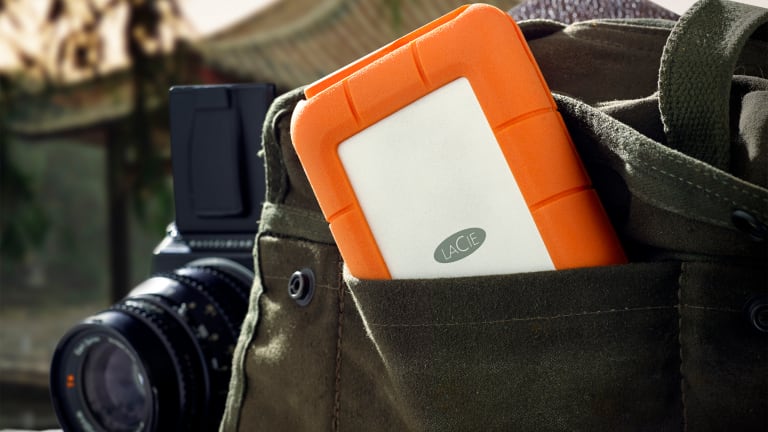 LaCie's tank of a hard drive, the Rugged RAID
The only external hard drive you'll ever need?
LaCie's Rugged line of hard drives adds a new model that may just be the only portable hard drive you'll ever need. The new Rugged RAID takes their signature protective enclosure and wraps it around a set of two-drives that make for a combined 4TBs of storage which should be a little more than adequate. 
More importantly, the drive features a RAID 1 mode that backs up your data across the two drives so all your files will safe and sound in the event of a drive failure. You also get shock, dust, and water resistance and Thunderbolt/USB 3.0 connectivity gives you high speed data transfers of up to 240 MB/s. The drive will be available sometime this quarter for $450.