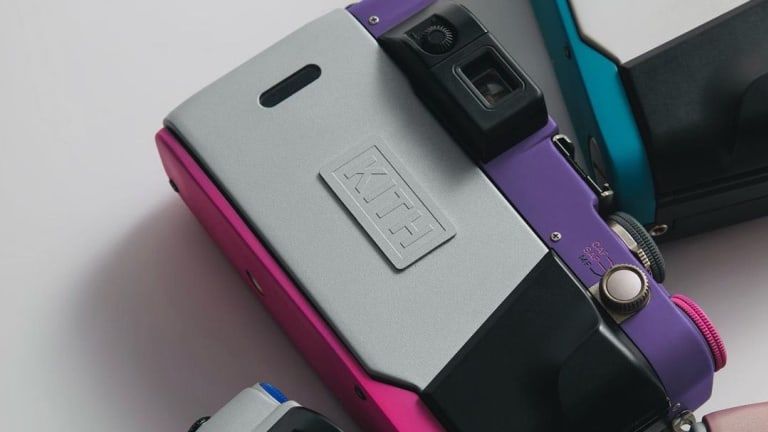 Kith and Mad Paris create a colorful collection of Contax G2s
The color palette is inspired by their upcoming New Balance 990 Anniversary Collection.
Using the color palette from its upcoming collaboration with New Balance, Kith and Mad Paris have created a unique collection of Contax G2 camera kits. The kit includes a fully restored G2 in four different color combos by Mad Paris and a 45mm Carl Zeiss Planar lens. The cameras come in a custom Globe-Trotter carrying case, which has been color-matched to each camera and a camera strap and JCH Streepan 400 film from Japanese Camera Hunter have also been included as well. 
Available June 14th. 
---