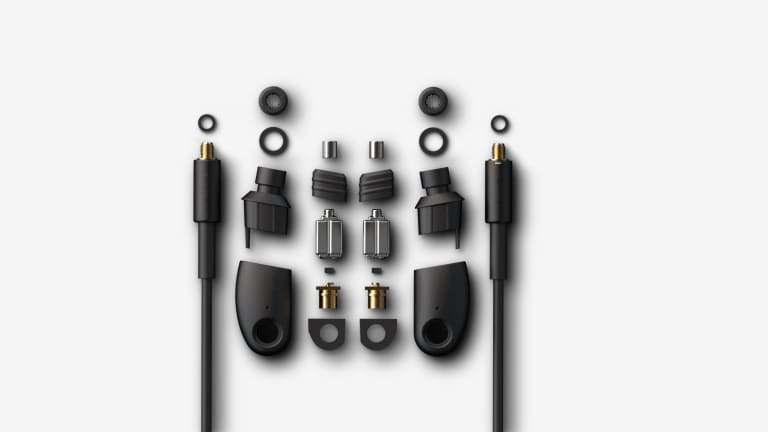 Jays q-JAYS
The Swedish headphone maker debuts a new flagship model.
Jays went all out with their latest model, a flagship in-ear that they're calling the smallest headphone in the world with exchangeable cables. The Swedish headphone maker's q-JAYS are an incredibly small pair of headphones with two speakers inside each housing with one speaker that is dedicated to low frequencies and the other handles the mids and highs. 
That custom set of dual balanced armature drivers are wrapped in a compact stainless steel housing that is injection molded in one single piece and is then polished, sandblasted, and then wrapped in a scratch-resistant, matte black PVD. They also feature custom acoustic filters to smoothen out the highs, removable filters for dirt protection, tuned bass ports, and a removable and replaceable cable. 
The q-JAYS are available for $449 at jays.se.