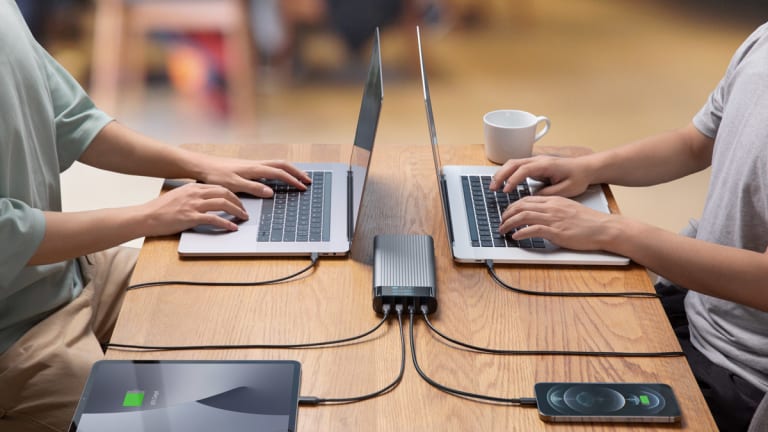 Hyper's new battery and charger are designed for the most power-hungry devices
The new battery and charger can fast charge all your devices.
Hyper is dialing it up a notch with their new 245W Charger and 245W Battery Pack. The 245W charger has four 100W USB-C charging ports so you'll have enough juice for your laptop, smartphone, tablet, and more. The 245W Battery Pack has a 27000mAh battery with two 100W USB-C ports and two 65W USB-C ports. An integrated OLED display shows you battery status, charging time, and the amount of power feeding into each individual device. 
Both devices are currently accepting pledges at Indiegogo and is currently funded. Deliveries are set for December 2021. 
---