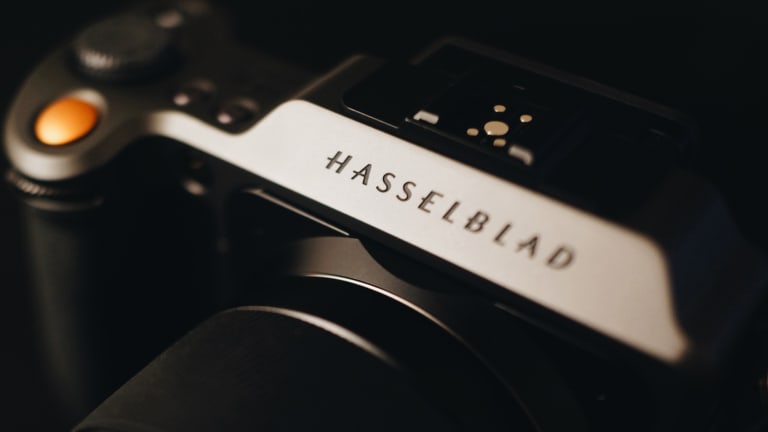 The Upgrade | Hasselblad's X1D II 50C
Studio-grade photography has never been this compact.
Hasselblad's mission to make medium format photography a bit less intimidating continues to evolve with the X1D II. Medium format photography isn't known for its portability but that all changed with the first version of the X1D. Its beautifully finished aluminum body neither does too much nor too little, it's definitely to ensure everything is where you need it, doing its best to not get in the way of capturing that perfect shot. 
You can probably attribute that to ideals of Scandinavian design, balancing form and function to create an object that is aesthetically refined yet doesn't compromise on imaging performance. Holding the X1D II in hand instantly informs the user that this isn't just any camera. There's a heft and purpose that is immediately evident, a feeling that tells you that this isn't merely a camera but a photographic instrument of the highest form. 
Now we could talk about its looks all day but that is completely irrelevant if the camera is no good. Beneath all that high-grade aluminum is a massive 50MP medium format sensor. And somehow they've managed to stick it into a body that is thinner than many of the traditional 35mm full camera bodies that are out there. Peek through the viewfinder and you're greeted with an impressive 3.69-million dot OLED, which is an upgrade from the previous generation for a more accurate image. This is joined by a bright, 3.6-inch, 2.36 million dot touchscreen display with an easy-to-use, intuitive UI. 
The images captured are massive and stunning with endless details and resolution. With almost 2x the sensor real estate, you've got a lot pixels to play around with and an ISO range of 100-25,600 and 14 stops of dynamic range gives you plenty of flexibility. In the latest firmware release, Hasselblad activated video recording, which is able to capture 2.7K resolution, a feature we didn't get much time to play with it in our short time with the camera. 
You should also expect to have a bit of patience when shooting with the X1D II, it's not going to break any speed records but that's to be expected when shooting in medium format. This won't be the camera you'll take to shoot fast-moving action but if you're shooting still life, landscapes, portraits, or architecture, it will prove to be a more than capable tool to capture every single detail. 
Images can be edited through their new Phocus Mobile 2 app for the iPad that lets you connect to the camera via USB-C or Wi-Fi. The app turns the camera into a portable studio of sorts with tethered and remote shooting capability, RAW image editing, and full quality JPEG exporting. 
So do you need one? Well, the X1D II isn't for everyone and that's the point. Same goes for a Porsche 911, a Rolex Daytona, and a Bowers & Wilkins sound system. Though we imagine you probably want all of the above and you can definitely categorize this camera in the same company. The X1D II is both a professional tool and a luxurious lust object. It's also an impressive feat of engineering that Hasselblad should be very proud of and it can only get better from here. 
$5,750 (body only), hasselblad.com