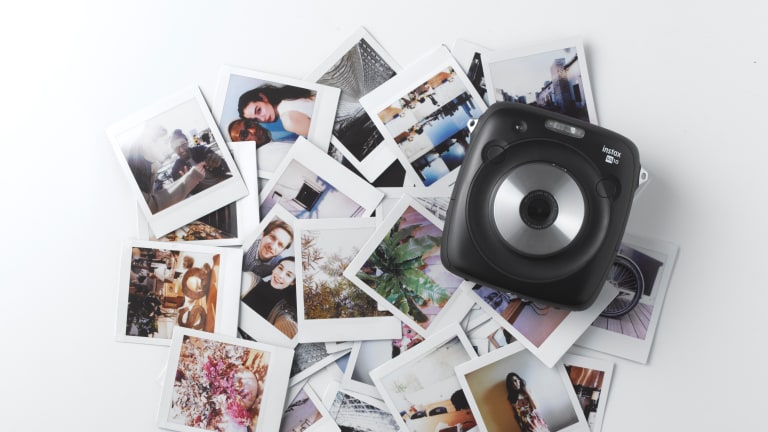 Fujifilm introduces a new Instax camera and a new instant film format
Fujifilm introduces a hybrid digital/instant camera.
Fujifilm is bringing a new instant film to the market today and they're also launching a brand new Instax camera to go with it. The new SQ10 camera allows you to take photos, edit them, and store them on the camera for printing at a later time. It also has various filters and shooting modes so you can add unique effects to your shots and you have a display to review and edit your images just like a traditional digital camera. 
Spec-wise, the camera will feature dual shutters for left and right-handed use, a battery that can last for up to 160 shots, built-in memory for storing up to 50 photos, microSD storage expansion, and a fixed 28.5mm lens (35mm equiv.) with an f2.4 aperture. 
$279, amazon.com