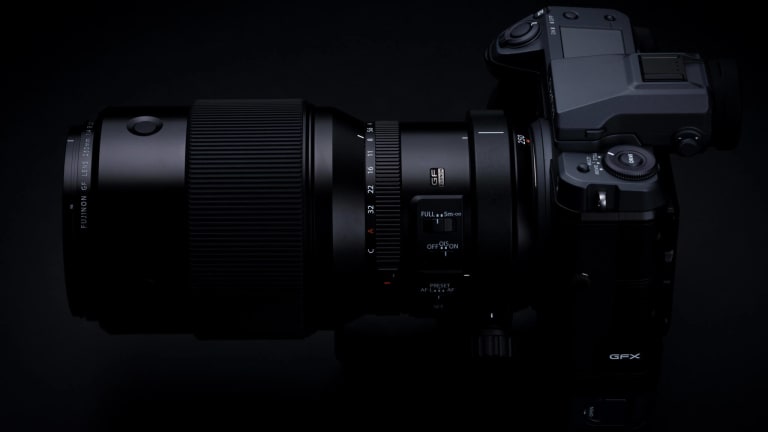 Fujifilm announces its newest medium format monster, the GFX100
The camera delivers the highest resolution of any mirrorless camera.
Fujifilm has announced its biggest and baddest camera yet, a medium format flagship called the GFX100. The camera is built around a 102 megapixel sensor, which is the highest resolution sensor available in a mirrorless camera today. The company has also made big strides in the performance of their medium format cameras with built-in five-axis image stabilization, on-board phase detection hybrid auto-focus with 3.76 million phase detection pixels, and 4K video capability at 30p. 
Built quality and ruggedness has also been a big priority with weather sealing in 95 locations across the camera body, a detachable EVF for increased resistance against dust and moisture, and magnesium alloy construction. Size-wise, the camera is comparable to a flagship 35mm full-frame DSLR body and weighs just as much at 3 lbs when equipped with all of its accessories. 
The GFX100 will be available on June 27th. 
$9,999, bhphotovideo.com