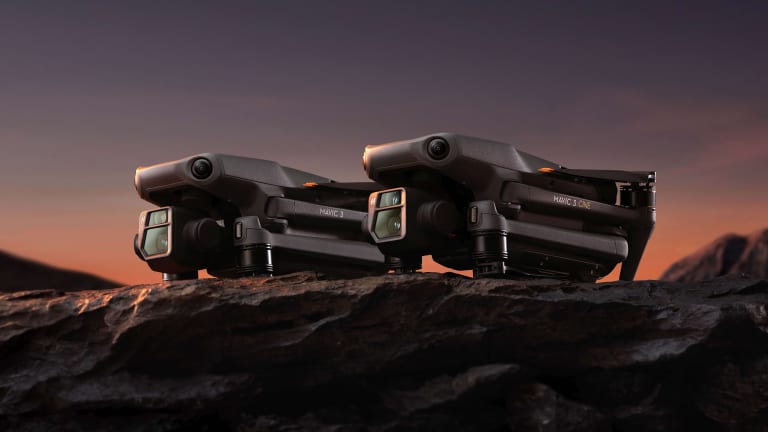 DJI unveils its new flagship drone, the Mavic 3
The drone has been upgraded with a dual camera system with a 4/3 CMOS sensor.
DJI unveils its all-new Mavic 3 flagship with an improved sensor, dual-camera system, and longer flight times. The new design features a 4/3 Hasselblad camera that packs a 24mm lens, allowing for 20MP stills in 12-bit RAW and 5.1K video at 50fps. The second camera is a 28x Hybrid Zoom lens with an f/4.4 lens to get those up-close shots. A Mavic 3 Cine version is also available with Apple ProRes 422 HQ support and a built-in 1TB SSD to handle all that data. 
To enhance flight safety, DJI takes information from six fish-eye vision sensors and two wide-angle sensors to continuously monitor and avoid obstacles. It also is able to quickly connect to satellite signals to enhance hovering precision, helping to reduce drift and improve stability. When it comes to battery life, the Mavic can now achieve up to 46 minutes of flying time via optimized motors, propellers, and a higher capacity battery. 
---
$2,199-$4,999, dji.com