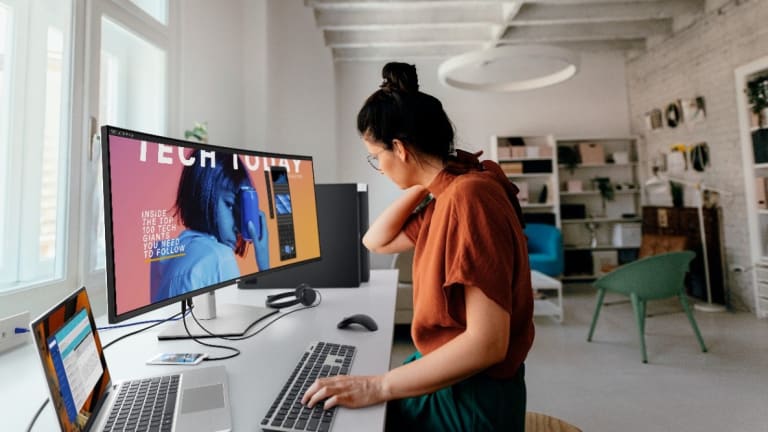 Dell's new curved monitors are the perfect companion for USB-C laptops
Both models can charge and connect your laptops with one single cable.
Dell has launched a couple of new curved monitors that are perfect for anyone who uses a USB-C laptop. Available in 38" and 40" sizes, both monitors have 90W PD connections that can power your laptop and connect it to the screen with just one cable. The top-of-the-line 40-inch model (above) is the world's first WUHD 5K2K monitor with 5120 x 2160 resolution and a pixel density of 140 ppi. Both models also act as a hub with an array of USB-A and C ports, an RJ45 port, and easily accessible USB-A and USB-C downstream ports. 
Both models will be available on January 28th. 
---
$1,499-$2,099, dell.com