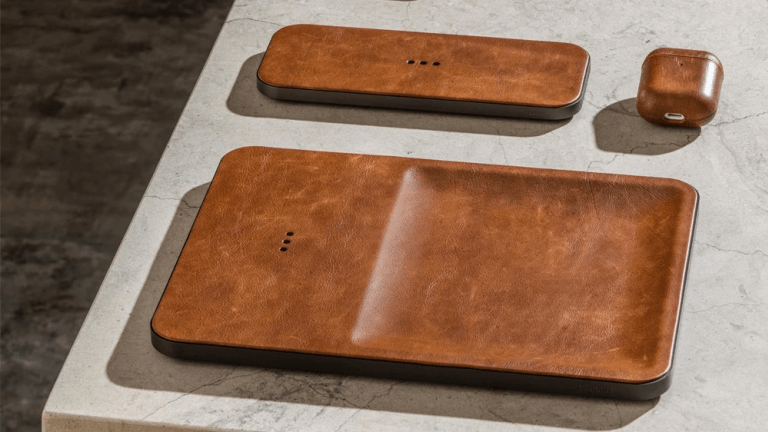 Courant updates their wireless charger lineup in luxurious saddle leather
Wireless charging should always look this good.
Courant has proven that wireless chargers don't have to look like your typical tech accessories and their latest leather option is one of their best yet. Their new Saddle leather chargers look like they came right out of RRL, hiding a 10W, three-coil wireless charging surface that is compatible with any compatible Qi-certified device. Our favorite model is the Catch:3 ($175) with its built-in valet tray to keep all your essentials organized and your phone fully charged. It also comes in a smaller single-device design and a multi-device design for charging up to two devices.
$80-$175, staycourant.com