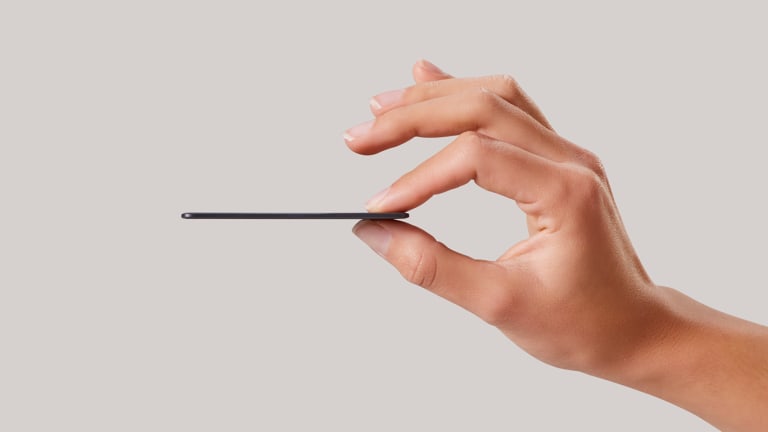 Chipolo launches a credit card-sized wallet finder with Apple Find My compatibility
At .09" thick, the card fits perfectly inside any wallet.
While the coin-sized AirTag is designed to fit in most places, it's not exactly the best shape or size to slip into your wallet. Chipolo has come to the rescue with CARD Spot, a slim tracker that is just 2.4mm/.09" thick so it can slip into any card slot. The card has up to two years of battery life, which you can recycle at the end of its life for a 50% off discount on a new Chipolo product and it's also compatible with Apple's Find My network so you can be alerted if you leave your wallet behind, play a sound, or locate it on a map. 
Available February. 
---
$35, chipolo.com