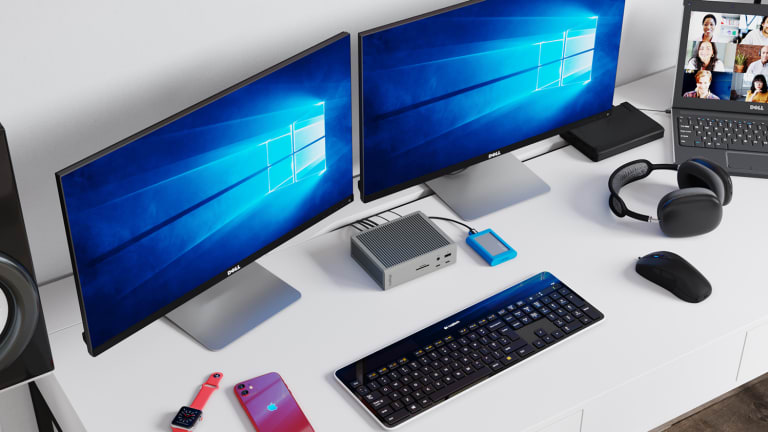 Caldigit's new Thunderbolt Station 4 ensures you'll never run out of ports
18 ports of connectivity.
Caldigit has introduces a new dock for power users with the Thunderbolt Station 4. With 18 ports, you'll always be ready with any device and it gives you the ultimate in workstation flexibility with 98W laptop charging, 8K display support, dual display support, and 2.5 Gigabit Ethernet. As for specifics, the Caldigit TS4 features a front panel with an SD UHS-II card slot, a microSD UHS-II card slot, an audio combo jack, one USB-A port, a 20W USB-C port, and a 7.5W USB-C port. On the back, the dock has got a 2.5 gigabit ethernet port, four 7.5W USB-A ports, a Thunderbolt 4/USB4 port that can deliver up to 98W of power to your laptop, two 15W downstream Thunderbolt 4/USB4 ports, audio in/out, one 7.5W USB-C port, and DisplayPort 1.4. 
---
$359, amazon.com