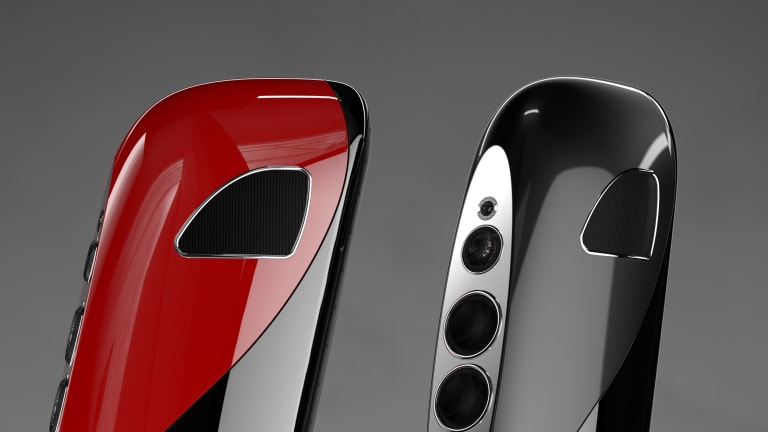 Bugatti and Tidal Audio have teamed up to create the "Bugatti of home audio"
The Royale Speaker will be the first in a collection of sound systems.
Bugatti is expanding into audio and they've partnered with Tidal Audio (no relation to the streaming service) to bring their hi-fi expertise to a new collection of high-end luxury speakers. The first model in this collection is the "Royale" (above), a floor-standing design wrapped in the same design language seen in their vehicles while also translating Bugatti performance to its powerful audio system. This system consists of four subwoofer drivers per speaker, a 3-way front unit with a midrange-driver, and a tweeter with diamond diaphragms. 
The speakers also contain powerful amplifier channels and are paired with a music controller for connecting to a variety of audio sources. Just like the cars, each set of speakers can be customized with a variety of colors and material options are also available, allowing customers to spec each pair with options such as carbon fiber, fabrics, leather, polished stainless steel, dark aluminum, or even precious metal surfaces.