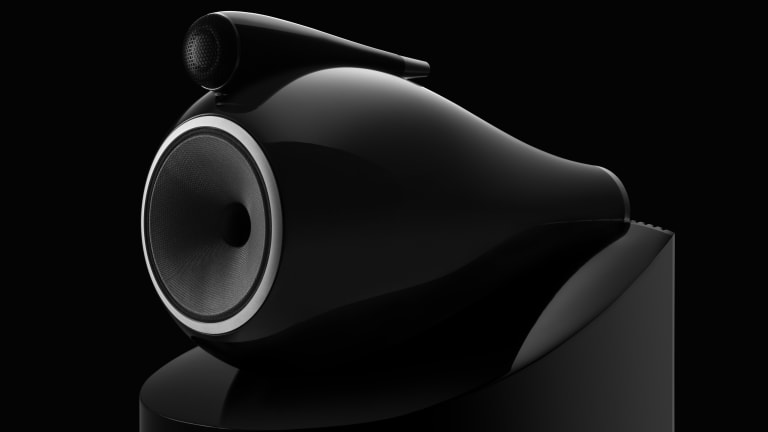 Bowers & Wilkins aims to redefine reference quality sound with the 800 D3
The company is calling it the best loudspeaker they've ever produced.
Bowers & Wilkins is making a big announcement on the eve of their 50th Anniversary. The audio company is unveiling what they're calling their best loudspeaker ever, the 800 D3. The 800 D3 will be the flagship of the 800 Series Diamond range with an aim to set the bar for reference quality audio. 
To accomplish this, B&W has packed some impressive sonic hardware into the 800 D3's monolithic tower. The speakers will boast two 10-inch Aerofoil bass drivers with carbon fiber construction that is stiffer and helps lower distortion. You've also got accurate treble reproduction from the Diamond Dome tweeters, aluminum Turbine Heads, Continuum cones to handle the midrange, and much more.
Upgraded crossovers and capacitors have been added to complement the larger bass drivers and the cabinets receive a stronger Matrix bracing system with thicker slats and strategically placed aluminum and steel. These are just a few of the updates among the 868 total changes that have been made to perfect their flagship speaker.
$15,000 each, bowers-wilkins.com