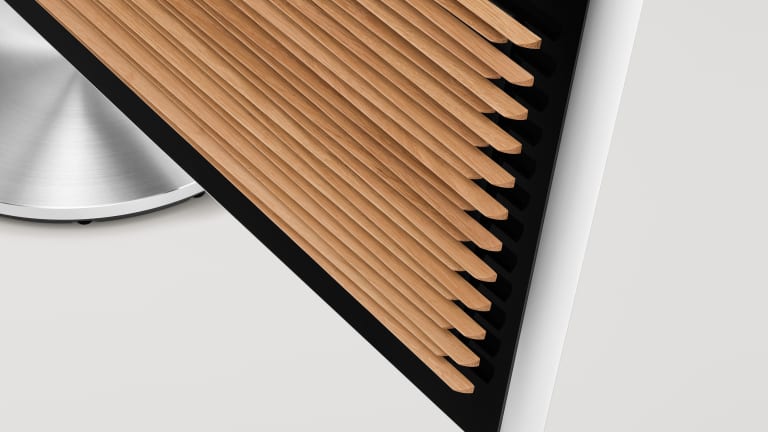 Bang & Olufsen's Beovision 14 blends the natural and digital
A 4K TV with a design that is just as impressive as its picture quality.
It's not enough these days to simply have a television with 4K resolution, it's got to have a design worthy of its Ultra HD display. Bang & Olufsen knows a thing or two about designing a handsome set and their new Beovision 14 is certainly no exception. 
Available in 40 or 55-inch sizes, the new display boasts a 4K panel with Android TV integration, an anti-reflective screen, a motorized floor stand option, and an ambient sensor that automatically adjusts the display based on its surroundings. A beautifully crafted arrangement of oak wood panels covers the Beovision's active three-way speaker system, which is perfect for your movies or using Google Cast to stream your music.