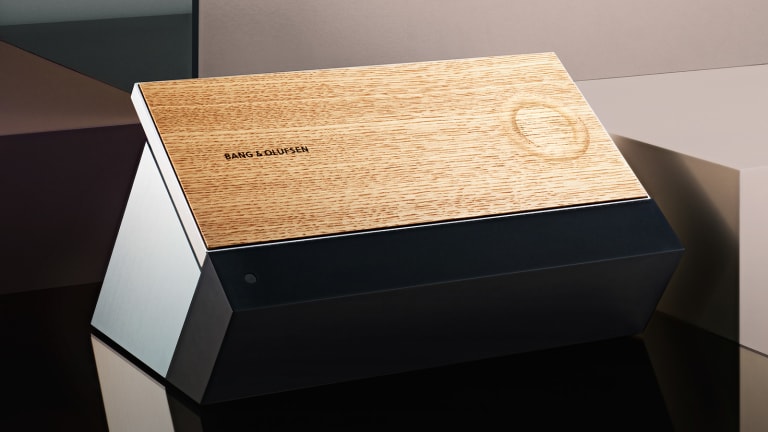 Bang & Olufsen's mood sensing BeoSound Moment
The Danish audio experts release an intelligent music system.
Bang & Olufsen announces the BeoSound Moment, an intelligent home music player that learns your music tastes and listening patterns to create a custom playlist. It does this using a feature called "PatternPlay" which will not only suggest music based on what you've been playing, but will select appropriate titles for that specific time of the day. 
Of course, it wouldn't be a B&O product if it wasn't beautiful. The design uses a touch-sensitive, double-sided wooden and aluminum tablet that displays a multi-colored "MoodWheel" user interface. If you touch the wooden side, the device automatically plays a PatternPlay playlist and on the other side is their MoodWheel which selects music depending on where you place your finger on the wheel. 
For example, it would select your favorite music when your finger is in the center and once you move outward music choices are suggested based on your preferences and color mood. BeoSound Moment will come with a year of Deezer Premium+ and will be available on January 30th for $2,795 at Bang & Olufsen retailers and Bang-Olufsen.com.