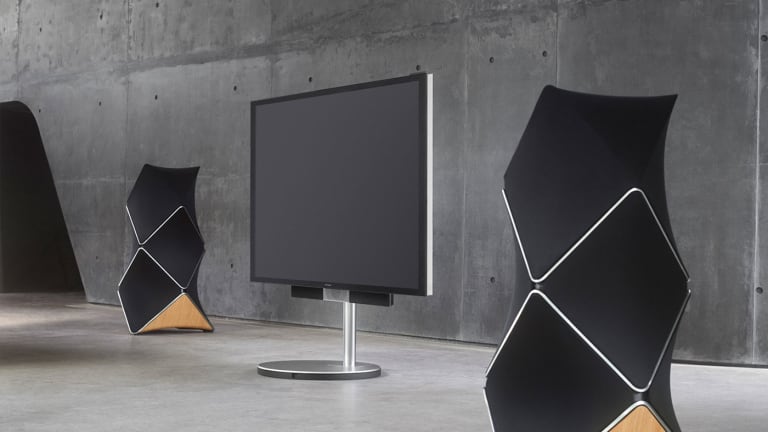 Bang & Olufsen flaunts their Hi-Fi Prowess with the Beolab 90
A hi-fi product worth of the Museum of Modern Art.
Bang and Olufsen is pulling no punches with their new flagship speaker, the Beolab 90. Resembling something that looks more at home in the middle of a museum exhibit, the unique design combines jaw-dropping design and acoustics for a home stereo speaker unlike any other. The Beolab 90 is what they're calling their "intelligent speaker," a design that performs its best no matter where its placed in the home.
It is able to do this with a 360-degree design and their "Active Room Compensation" technology that further optimizes the speakers' sound. There's also "Beam Width Control" that lets you point the sound in any direction or widen the sound delivery to 360-degrees so everyone can get the best sound possible. 
As for horsepower, the Beolab 90 is an audio supercar with 18 Scan-Speak drivers, 14 channels of ICEpower amps, four Class D amps, and a total of 8200 watts of power per speaker.