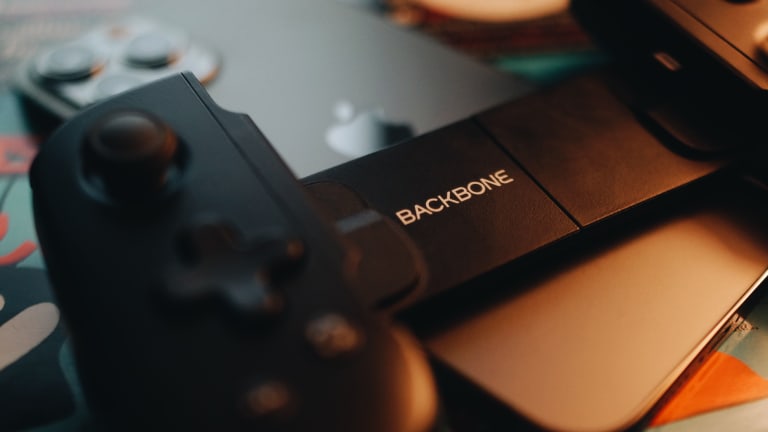 Backbone releases the definitive gaming controller for the iPhone
One of the best gaming devices is already in your pocket...but it just needs a little upgrade.
The iPhone is a perfectly adequate gaming device on its own but it's missing one crucial thing: buttons. There have been more than a handful of gaming controller add-ons but none of them have really felt like a natural extension to the iPhone, until now. Backbone plugs right into the phone's Lightning port for a low-latency connection to greatly reduce lag and it's compatible with the 6S all the way up to the new 12 models. The thumbsticks and buttons feel as good as any console controller but where Backbone differs greatly from the rest of the competition is its dedicated app. 
Once you're plugged in, all you need to do is hit the orange Backbone button and it instantly opens the app, which acts as a launcher for all your favorite games, Apple Arcade titles, and it works well with both Xbox and PlayStation remote play. There's even a dedicated capture button that lets you record your gameplay and they've implemented a social platform that lets you voice chat with other Backbone users and it notifies you and lets you log right into the game when a friend is playing. You've also got a pass-through Lightning port for charging and audio and there's a dedicated audio jack for a wired pair of headphones. 
Backbone is available now. 
$99, playbackbone.com