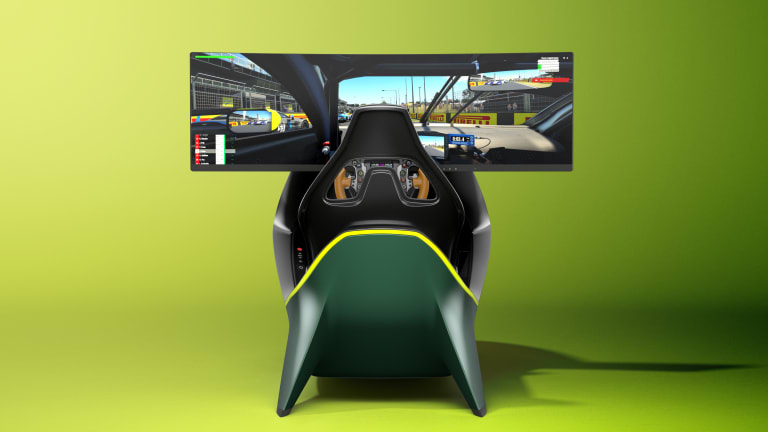 Aston Martin created a full carbon fiber monocoque for its new AMC-C01 racing simulator
The brand's first racing simulator was developed in partnership with Curv.
Aston Martin has built a hypercar for the home with their first racing simulator, the AMR-C01. Built around an actual carbon fiber monocoque, the simulator was developed in collaboration with Curv Racing Simulators and features a curved, wraparound screen complete with a racing-style steering wheel, pedals, and a racing seat that mimics driving position of the Aston Martin Valkyrie. Each unit is hand-assembled by Curv and features the latest version of Assetto Corsa for an immersive virtual driving experience like none other. 
The AMR-C01 is limited to 150 examples. 
£57,500 (approx. $73,577), curvrs.com / astonmartin.com