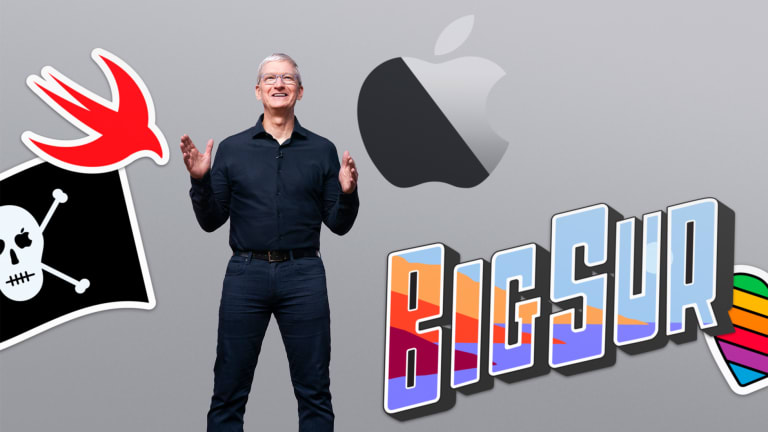 Apple announces Apple Silicon and the latest upgrades to its operating systems at this year's WWDC
The first Apple-powered Mac will arrive later this year.
At their annual WWDC conference, Apple made some major announcements regarding its operating systems but one of the biggest reveals today was about what will be powering their upcoming Mac products. The company has announced that it will be making a move to its very own processors much like the existing chips that have been powering its iPhone, iPad, and Apple Watch devices. The first Mac with Apple Silicon will be released later this year with an aim to bring more performance per watt, higher performance GPUs, and the ability to run iPhone and iOS apps natively on macOS Big Sur. 
iOS 14 previews an all-new Home Screen experience that integrates widgets like weather and sports scores and there's an all-new App Library feature that can automatically organize all your apps into one easy-to-view page. Another great feature is App Clips, a simple and easy way to accomplish tasks like renting a scooter or paying for a parking space without having to download the full app to use the service. App Clips can be easily accessed via an Apple-designed App Clip code, NFC tag, or a QR code. Other new features include less obtrusive FaceTime and Siri interactions that no longer take over the entire screen, an all-new Messages experience with pinned conversations and improved group chat features, Maps enhancements with features like Cycling directions and City Guides, a Translate app with conversational translation, Digital car keys, and more. 
Apple continues to refine the iPadOS experience with new features that take better advantage of the larger display and the Apple Pencil. iPadOS 14 debuts new sidebars for improved navigation throughout all your apps, a compact design for unobtrusive FaceTime calls, phone calls, and Siri interactions, and a new Scribble feature for the Apple Pencil that lets you write in any text field and immediately convert your writing into typed text. 
The most popular smartwatch on the planet is becoming more customizable with enhanced watch face personalization and they've made it easy to share watch faces through Messages, Mail, the App Store, and websites. One of the most requested features finally arrives with the introduction of sleep tracking, which will allow you to monitor sleep quality by using the watch's accelerometer. The feature will also let you set sleep-duration goals and create bedtime routines through a feature called Wind Down that can automatically start a meditation app or set a calming scene through the Home app to help you relax before bedtime. Other features include new workout types, a redesigned Activity app that is now called Fitness, and there's even automatic handwashing detection to make sure you're watching your hands properly. 
Mac users have plenty to be excited about today, not only with the promise of new Apple-powered processors but an all-new macOS. macOS Big Sur introduces a new redesign that refines the overall look and navigation with details such as a customizable control center and redesigned icons that create a more consistent and cohesive look across Apple's entire line of devices. Safari has also received a big upgrade with enhanced performance, deeper personalization, extensions, enhanced privacy, and there's an upgraded Messages app that brings it more in line (feature-wise) with its iOS and iPad OS siblings. 
iOS 14, iPadOS 14, watchOS 7, and macOS Big Sur will be available this fall.