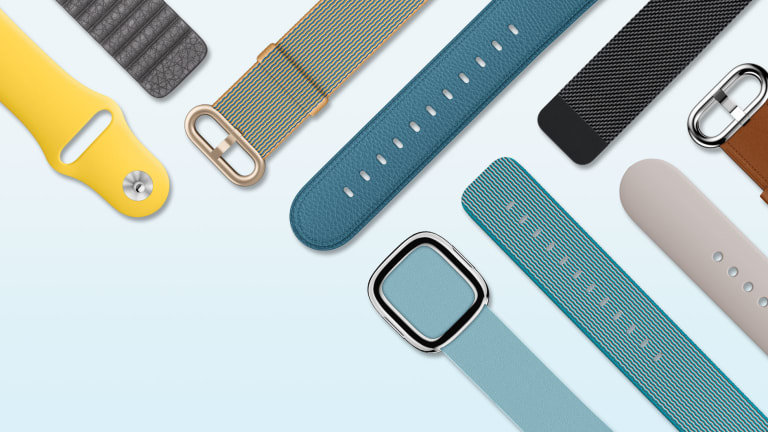 Apple announces new watch bands and a lower price point
Stylish new band options and a $299 price point makes the Apple Watch more compelling than ever.
The Apple Watch is getting a number of new band options today with the release of color updates across the line and an all-new woven strap ($49). You'll also find a stunning new Space Black Milanese bracelet ($149) option that brings stealthy elegance to their blacked-out timepiece. Apple is also bringing down the price of the Sport Edition watches, which will now come in at $299 for models featuring the Sport Band and the new Woven Nylon straps.