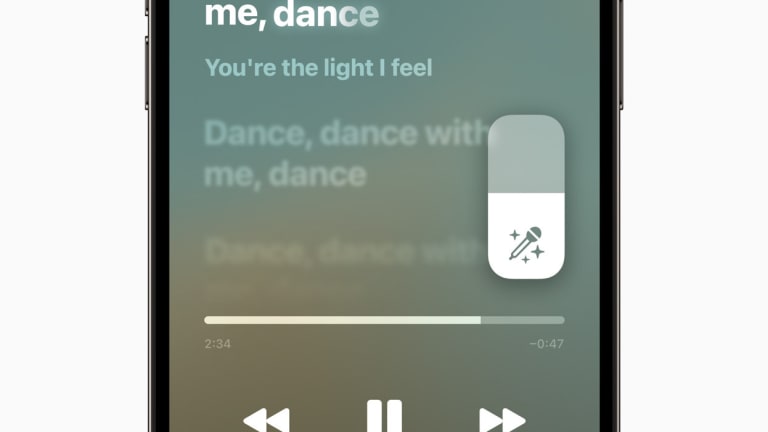 Apple Music now doubles as a karaoke app
Apple Music Sing lets you sing along to tens of millions of songs with adjustable vocals and real-time lyrics.
Apple Music Sing is a new feature that lets you enjoy a karaoke-style experience with the tens of millions of songs that are available on the popular music streaming service. Available later this month for the iPhone, iPad, and the new Apple TV 4K, the new feature has adjustable vocals so users can sing along with the artist or on your own and you have the real-time lyrics feature that now has animated lyrics that move to the rhythm of the song. You also have background vocal lines that are animated independently from the main vocals and a duet view that displays multiple vocalists on opposite sides of the screen for multi-singer tracks. 
Apple Music Sing is available later this month and will be released with 50 dedicated companion playlists with songs that have been fully optimized for the new feature. 
---
From $10.99 a month, apple.com