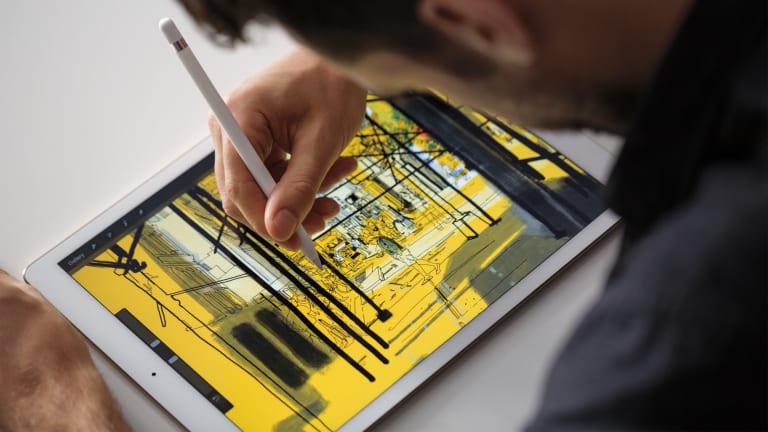 Apple announces a 12.9-inch iPad Pro
So big they've designed a "Pencil" to go with it.
Apple is going BIG with its next generation iPad with a new "Pro" model that bumps the screen size to a whopping 12.9" inches giving you massive screen real estate that's perfect for iOS 9's new multi tasking feature that lets you use two apps on the same screeen. The new display is also great for drawing and Apple even designed a new stylus that they call Apple Pencil. 
Pencil features an array of sensors to create an accurate writing experience, but at the same time offer features like pressure sensitivity that lets you do things like press harder to draw thicker lines and a tilt sensor for things like shading. The Pencil has a battery life of about 12 hours and the bottom cap detaches to reveal a lightning connector that plugs right into your iPad for charging. 
They've also designed a Smart Keyboard that works just like their smart cover, but this time has a full sized keyboard constructed from a durable woven fabric that's also stain and water resistant. 
On the spec side you'll find storage options from 32-128GB, an A9X processor, a 264 pixels per inch 2732-by-2048 resolution screen, four speakers, 8MP camera, 1.2MP Facetime camera, and WiFi and WiFi+Celluar connectivity options. 
From $799, Apple