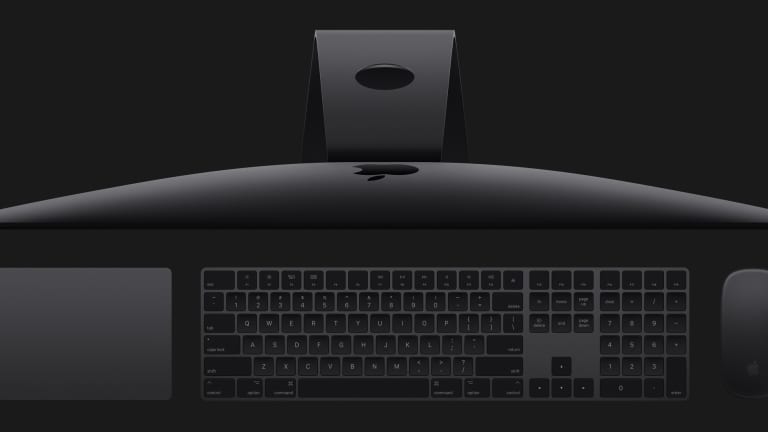 Apple announces new iMacs and previews the iMac Pro
The company previews its most powerful Mac ever.
Apple is making some much-needed updates to the iMac line with brighter, more colorful displays, faster Kaby Lake processors, more memory, better graphics, and faster storage. Though the biggest news isn't from their existing product line, but something special coming at the end of this year. Apple answered power-hungry users with a preview of the iMac Pro, a computer they're calling the most powerful Mac ever. 
While the overall look maintains the iconic iMac styling, the Pro model ($4,999) is differentiated with a Space Grey finish, which extends to the keyboard and mice. What's really newsworthy is the staggering amount of power that Apple will offer. The company will have a true, workstation-class spec list that will include Xeon processors with up to 18 cores, AMD's new Radeon Vega GPU, up to 4TB of SSD storage, and up to 128GB of ECC RAM. 
The new iMacs are available for order today and the iMac Pro will be available this December.