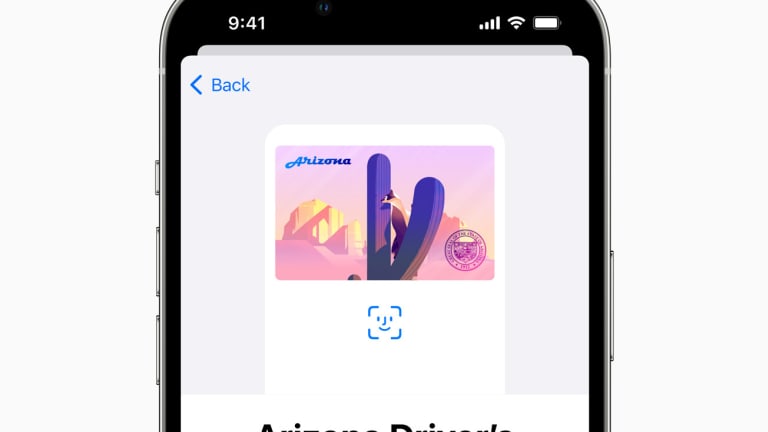 You can now store your driver's license (or state ID) on your iPhone
The feature launches today in Arizona.
If Apple has its way, your iPhone might soon be able to completely replace your wallet...just remember to keep it charged. The company has launched the ability to store your driver's license or state ID in your Apple Wallet, which will be considered a legal way to present your identification...if you live in Arizona. Arizona will be the first state in the US to use the feature and you'll be able to use it to scan your ID at Phoenix's Sky Harbor International Airport to quickly get through TSA. Adding your card is simple, all it takes is a couple of scans of your license or ID and to prevent fraud, your phone will prompt you to scan your face so it can be matched with your photo on file. 
Driver's license and state ID in Wallet is available today in Arizona and it will soon be available to users in Connecticut, Georgia, Iowa, Kentucky, Maryland, Oklahoma, Utah, Colorado, Hawaii, Mississippi, Ohio, and Puerto Rico. The feature requires an iPhone 8 or later and it can also be used with an Apple Watch Series 4 or later. 
---