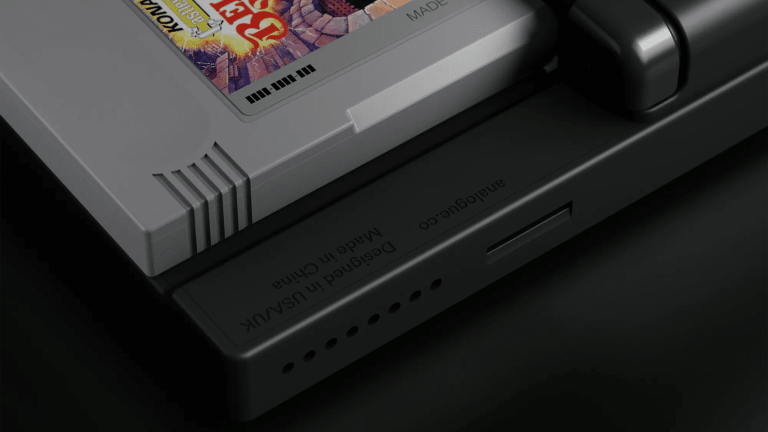 Analogue announces pre-orders for the ultimate tribute to the Game Boy
Pre-orders for the Pocket begin on August 3rd.
Analogue is paying tribute to the Game Boy with the ultimate tribute to classic handheld gaming. A release date for the long-awaited Analogue Pocket is now official and Game Boy fans can get their hands on the device next May. Pre-orders begin next Monday and if you're not up to speed on the Pocket, Analogue has created a beautifully-designed device that can play virtually any Game Boy, Game Boy Color, and Game Boy Advance game, as well as Game Gear, Atari Lynx, and Neo Geo Pocket games through optional adapters. 
There's also a collection of accessories such as the Dock (above), which lets you plug into a TV to play games through a compatible wireless controller. As for specs, the Analogue Pocket features a 3.5" LCD with 1600x1440 resolution (615ppi), a rechargeable 4300mAh lithium-ion battery with 6-10 hours of gameplay time, mappable buttons, stereo speakers, a micro SD card slot, USB-C charging, and a 3.5mm headphone port. 
Pre-orders begin at 8AM on August 3rd with deliveries set for May 2021. 
$199, analogue.co