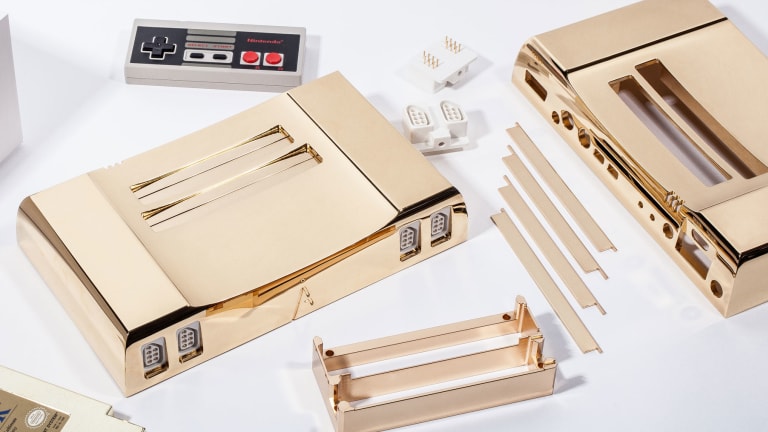 Analogue's 24k gold NES is glorious, 8-bit excess
Analogue celebrates the 30th Anniversary of the Legend of Zelda.
If you're looking for the ultimate way to display your undying affection for 8-bit gaming, this gold-plated NES should definitely do the trick. Analogue Nt has released a new limited edition that luxuriously restores an NES and houses it in an incredible 24k gold-plated finish. The model was created to celebrate the 30th anniversary of the Legend of Zelda and each unit will come with an original, gold NES copy of the game. The gold edition is limited to ten examples and each system is hand polished and plated in Seattle, Washington. 
$5,000, analogue.co