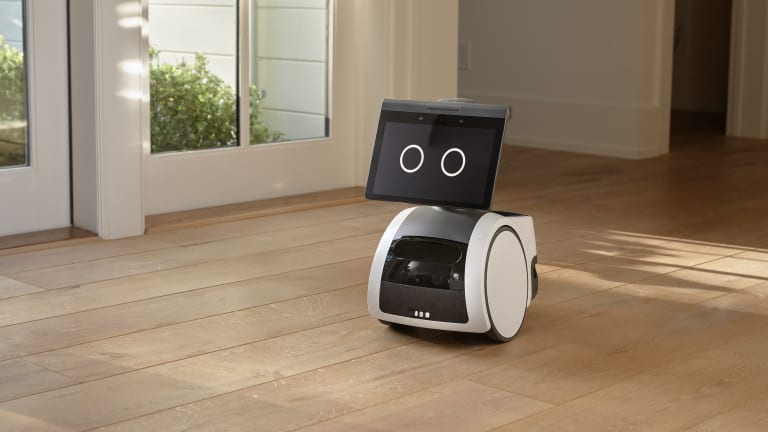 Amazon has turned Alexa into a home robot
Astro can keep an eye on your home, follow you with your favorite shows or music, and can deliver items around your house.
Amazon has given Alexa a new set of wheels with their new household robot, Astro. Astro can make its way around your home, keeping an eye on things while you're away and will alert you to things like unrecognized people, broken glass, smoke or carbon monoxide alarms, and more. It can also follow you around to play your favorite music or podcasts, alert you to reminders, and it even has a storage bay so you can shuttle items around your home. 
---
$999, amazon.com