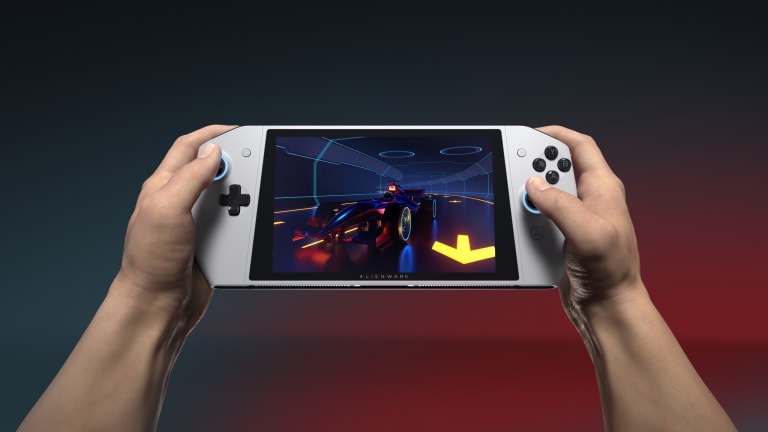 Alienware takes a page from the Nintendo playbook with the Concept UFO
Imagine a Switch with the power of gaming PC.
Alienware's Concept UFO imagines how a modular, Switch-style console would be if it had the internals of a gaming PC. The Concept UFO has an 8" display with 1900x1200 resolution and controllers that detach from the screen that can be used wirelessly and the display has a kickstand to prop up onto any surface. The device will be powered by the latest 10th generation Intel Core processors and features WiFi, Bluetooth, and Thunderbolt to cover all your networking and connectivity options.