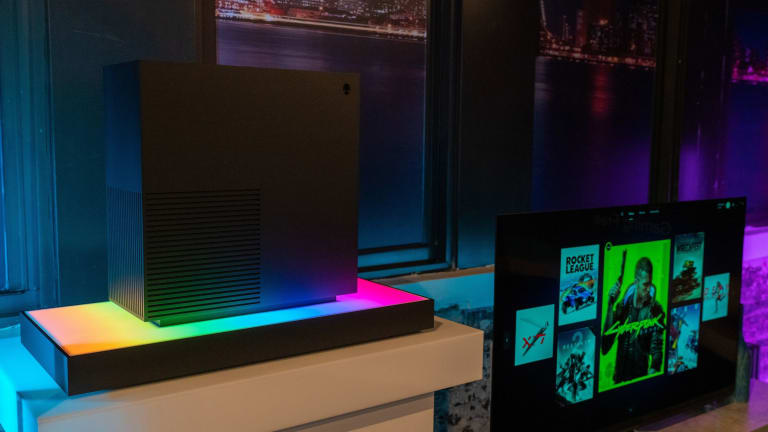 Alienware's Concept Nyx imagines a central hub for your home's gaming needs
Concept Nyx was designed to power four game streams simultaneously.
Alienware has built a new concept in their R&D lab that envisions a central hub that can power your entire home's gaming needs. Rather than relying on cloud-based technology, Concept Nyx handles all the processing locally to lower latency and enhance bandwidth for a more seamless experience. Using an app loaded on each device, Concept Nyx is designed to power four game streams simultaneously, whether that's playing on your desktop, tablet, or on your big screen in the living room. Alienware describes one scenario: 

"Imagine you're on your desktop in your bedroom exploring Night City in CyberPunk 2077. Your roommates are on their laptops and tablets in the living room, battling head-to-head in Rocket League. And your cousin is also over, casually building a new world in Minecraft on her cell phone. Now let's say it's time to prepare dinner so you head downstairs and pass the controller to one of your roommates – you can quickly switch to your CyberPunk 2077 experience on the 65-inch TV in the living room and let them takeover exactly where you left off, advancing your game while you cook."
Concept Nyx is only an R&D project for now and Alienware has not announced any plans for production. 
---