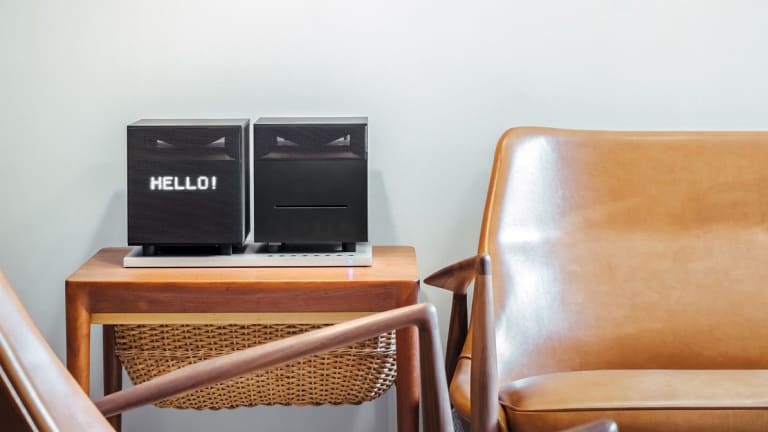 Aerix's Duet pushes the latest in wireless audio while embracing the past
Don't throw your CD collection out just yet.
Having a hard time letting go of the CD collection, but can't live without Spotify? Aerix's new Duet lets you keep your CD collection while embracing the streaming music era in a powerful, 200 watt audio system. Duet is comprised of two 1.5" transducers and a 5.25" subwoofer, which fires the audio down to the vibration-reducing aluminum plate and then spreads the sound throughout the room in 360-degrees to give you the best sound possible no matter where you're standing in the room. 
You've also got a bright dot-matrix LED display on the front panel to show you what's going on and a slot-loading CD player lets you enjoy all your old discs and maybe some new ones. Duet features Bluetooth AptX streaming and is compatible with many of the major streaming services such as Spotify, Pandora, and Tidal via DTS' Play-Fi technology.