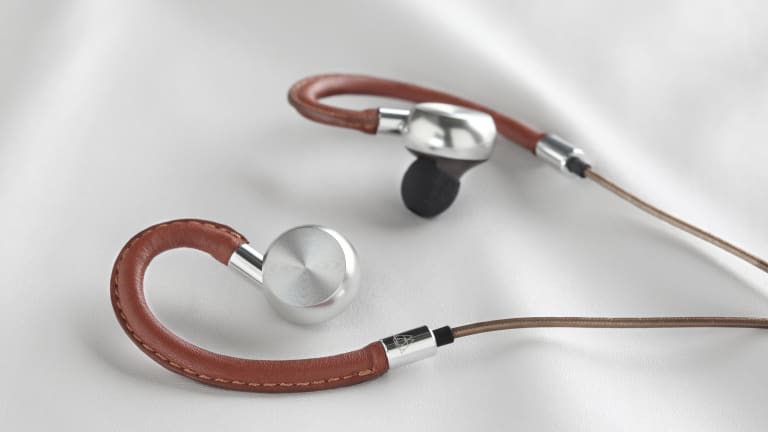 Aëdle brings handcrafted luxury to an in-ear headphone with the ODS-1
A beautiful combination of machined aluminum and Venetian leather.
Aëdle is going small for its second headphone design, the ODS-1. Like its previous model, the new in-ear headphone is elegant and luxurious with machined aluminum housings and ear hooks wrapped in hand-stitched, Venetian leather, all of which is finished in their Parisian studio. The headphones feature their hybrid technology that has a balanced armature driver and a 10 mm Titanium diaphragm dynamic transducer that puts big sound in an ultra portable package. 
$360, aedle.net