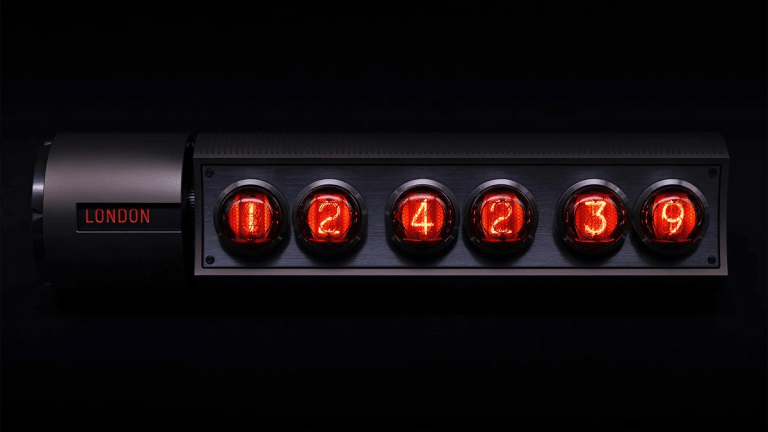 Adatte Design turns 1960s technology into a retrofuturistic desk clock
The gas-filled Nixie tubes have a lifespan of more than 20 years in normal operation.
Designed to elaborately display five timezones, the Nixie Time Zone V2 by Adatte Design is a desk clock worthy of a discerning mad scientist. The clock features six rare original Nixie tubes inside of a body miled from solid aluminum with an anodized bronze grey finish. The wheel to the left of the tubes can be rotated to select from London, Geneva, Dubai, New York, and Taipei and each corresponding time zone is instantly displayed through each of the gas-filled tubes. 
9,500 CHF (approx. $10,043), madgallery.ch