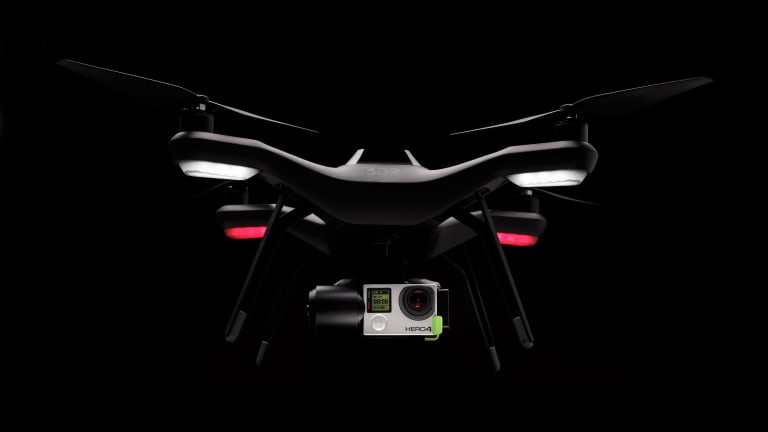 3D Robotics Solo
The Phantom killer?
It's no easy feat going head to head with DJI's already successful Phantom drone, but if anyone's got a chance we' think 3D Robotics may just be on to something with their new Solo. 3DR is calling the Solo the world's first "Smart Drone" that puts its focus on ease of use for anyone who wants to shoot professional-grade aerial video.
They aim to accomplish this with features like Linux and Cortex A9-powered computers inside the drone and remote, full in-flight control over your GoPro camera, wireless HD streaming to your mobile device, and 3-axis gimbal stability. They've also built in computer assisted cinematography through a feature called "Smart Shots" that lets you easily get your shot with just a few taps and the Solo will automatically setup the flight path and camera to help you get the exact shot you wanted.
The Solo will launch in Best Buys nationwide on May 31st, more at 3drobotics.com.