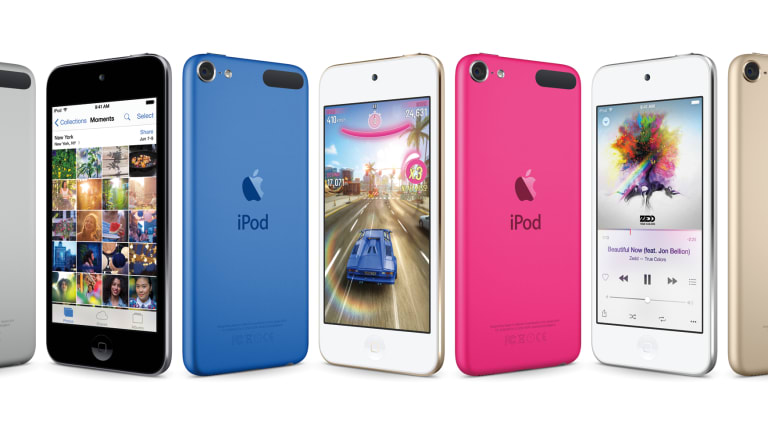 Don't count the iPod out just yet, meet Apple's new iPod Touch
Apple gives its neglected iPod a much needed upgrade.
Just in time for iOS 9, Apple's iPod Touch finally gets an upgrade with a few new colors including Gold and Space Grey and some serious hardware updates. Taking a page out of the iPhone 6 playbook, the new iPod gets the A8 processor and the M8 co-processor for activity tracking and will keep things running smoothly under the newest operating system.
Four storage options are available: 16GB, 32GB, 64GB, and a 128GB model that's exclusive to Apple. They've also upgraded the iSight camera with the current 8MP model and other features include a 4" Retina display, 802.11a/b/g/n/a, and Bluetooth 4.1 connectivity.
$199-$399 available now at Apple