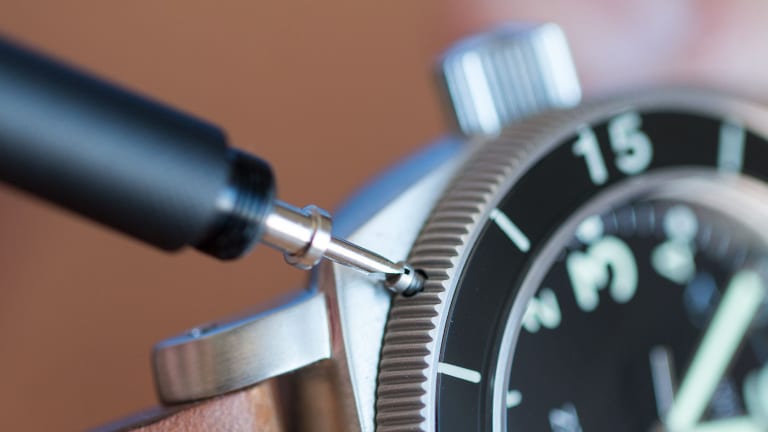 Worn & Wound's Strap-Changing tool is a welcome addition to any watch kit
A must for the well-appointed watch wearer.
If you travel with different straps then odds are you own a handy little tool to help swap between options. Worn&Wound created their own strap-changing tool and they've just updated it in a handsome olive green. It doesn't just look good, but it's got everything you need to swap straps and remove links. It also splits in two so you can use one side for bracing and the other for twisting allowing for secure adjustments. 
$30, wornandwound.com