wings+horns Spring/Summer '15
Their latest collection takes inspiration from American military academy football teams.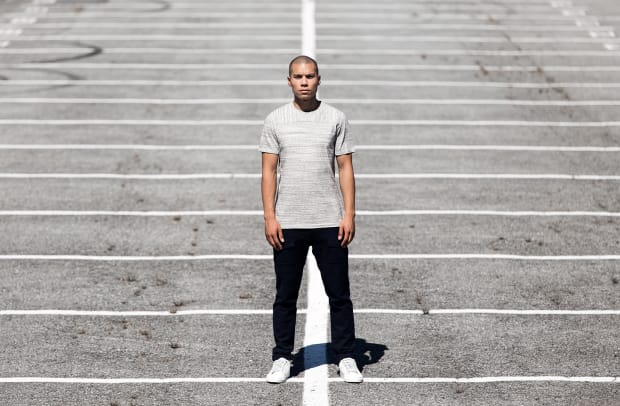 Reigning Champ's more fashionably focused sibling just released their Spring/Summer styles and as usual wings+horns nails it with a solid release inspired by the military academy gridiron: 
              " The wings+horns Spring/Summer 2015 collection draws inspiration from early 20th century U.S. military academy football teams. A variety of details including articulated sleeves, underarm gussets, hidden snaps and knee darts are utilized to combine the ease of movement found in athletic and military gear with a classic non-technical appearance. Building on the seasonal theme, these photos reimagine the collection — titled "Slow is smooth, smooth is fast" — on a different type of gridiron. 

True to tradition, wings+horns Spring/Summer 2015 is Canadian-made and features Japanese fabrics throughout the collection. High density cotton and sulphur dyed twill, as well as a washed melange linen appear in pants, shorts and blazers. Key outerwear pieces include a refined Mac coat constructed from a water resistant cotton/nylon twill, and a Souvenir jacket with alternating panels of smooth nylon flight satin and breathable Japanese waffle knit cotton. "
The collection is now available at wingsandhorns.com.