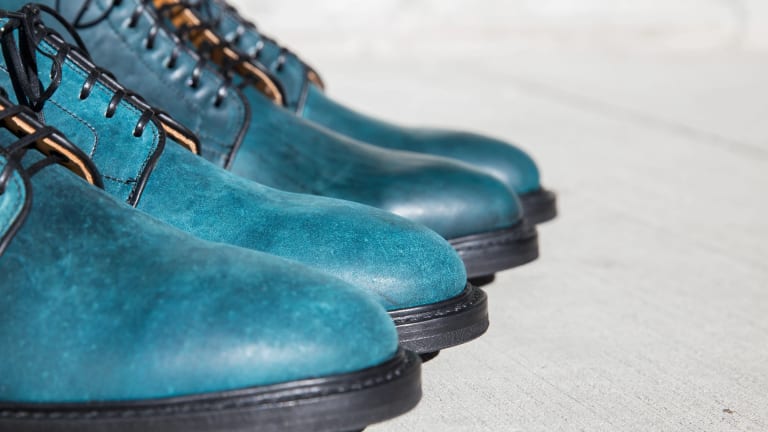 Viberg brings some color back into their lineup with their Intense Blue Tumbled Shell Cordovan
It's not everyday you see Cordovan in this hue.
Viberg is bringing back one of its most unique colorway options to its lineup for 2020 with the return of Intense Blue Tumbled Shell Cordovan. The leather used for this release uses Shells that are tumbled in a large wooden drum, a technique that typically isn't done to Shell Cordovan. The treatment gives the shoes a matte finish and an uneven texture, giving it a unique look that you just won't find anywhere else. Available in their Service Boot and Derby Shoe styles, both feature Blind Eyelets, a 360 degree Black Storm Welt, and a Dainite Sole. 
$1,270-$1,290, viberg.com